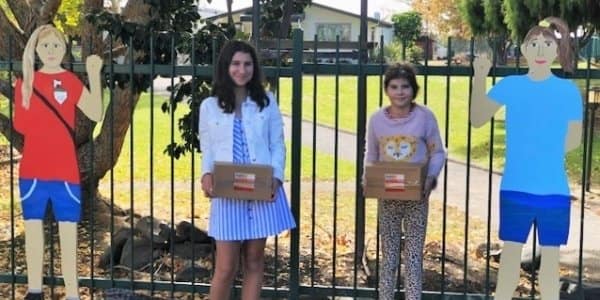 Since the alert level 4 lockdown, it's been a tough time for New Zealand children and their families. Not only were they separated from their teachers and friends, but for many children, they missed out on school lunches which were part of their staple food supply.
Since the creation of the Amigo Bars, the Sir Ray Avery Foundation has distributed the energy-dense Amigo Bars to school children throughout New Zealand to provide essential nutrition to children who often go to school hungry or without the promise of lunch.
The Amigo Bars are a supplemented food bar designed initially for use in pandemic and natural disaster situations. Now, more than ever, the distribution of Amigo Bars to children in these challenging times is vital. The healthy five-star rated Amigo Bars are easy to transport and non-perishable. They can be used as a reliable source of protein, essential amino acids, vitamins and minerals for growing children, anywhere in the world. 
Since the lockdown, we continued to provide Amigo Bars as a reliable protein source in food parcels distributed to food-insecure families. Now that schools have re-opened, we have packed boxes of Amigo Bars ready to go to children in schools who need them to keep nourished so that they may focus, learn and dare to dream.
Sir Ray Avery shared joined Andrew on the Rhema Radio Program to talk about the importance of the Amigo Bars in these challenging times. Sir Ray asked listeners to reach out if they know of anyone in their community who would benefit from the nutritious Amigo Bars to get in touch.
Listen to the interview below.