Amigo Bars are a
healthy supplemented food bar

intended to supply added nutrients that may be missing from a diet.
Just one bar a day ensures that school children turn hangry

faces into happy

faces. The 40 gram Bars are larger than a typical muesli bar and are very nutritionally satisfying and provide instant, sustainable energy through the school day.  The Amigo Bar provides a great, healthy snack for students needing to fuel up for classes, before and after school activities and to support their busy lives.
Contains amino acids, vitamins and minerals to support healthy development.
New Zealand's first five stars rated supplemented food bar formulation.
Formulated for children 4- 14 years old.
Long shelf life, ready to eat and affordable.
As well as appealing to children's taste buds and delivering balanced nutrition, Amigo Bars are also
tooth friendly

, using sugar ingredients derived from sugar beet.
Amigo Bar Ingredients have been carefully selected for their nutritional and functional food benefits to promote heathy growth and brain development.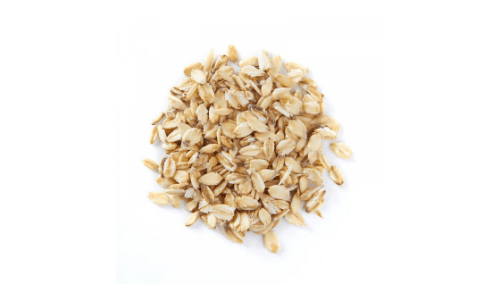 Read about Wholegrain Oats
Oats are incredibly nutritious, gluten free, and very filling which helps to stem hunger pains. They are rich in antioxidants such Avenanthramides and contain large amounts of beta glucan a soluble fibre which helps maintain a healthy digestive system.

Beta glucan has been clinically proven to improve good bacteria in the digestive tract. Int J Mol Sci 2012.

Wholegrain Oats are also a rich natural source of manganese, phosphorus, magnesium, copper ,iron, zinc, folate, Vitamin B1. and Vitamin B5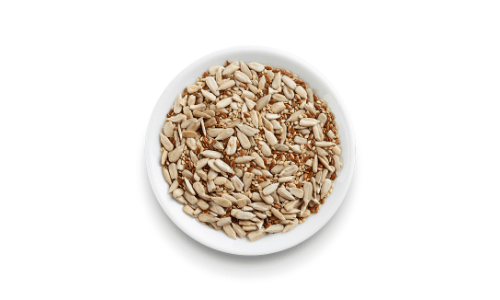 Read about Sunflower Seeds
Sunflower seeds are rich in protein, have a low saturated fat content and have high concentrations of Vitamin E , and selenium which are powerful antioxidants protecting the body against free radical damage. They are also rich in copper and manganese.
Apple & Strawberry Pieces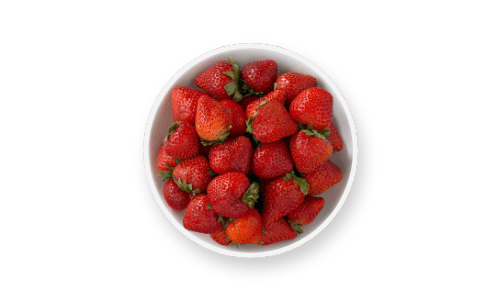 Read about Apple & Strawberry Pieces
Our concentrated Apple and Strawberry Juice pieces are rich source of fibre, Vitamin C and polyphenolic antioxidant compounds and magnesium.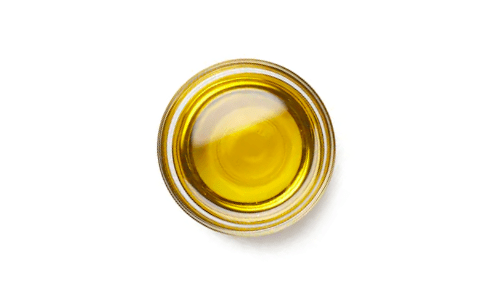 Read about Sunflower Oil
Sunflower Seed Oil is rich in omega-6 (linoleic) fatty acids, palmitic, stearic acid, lecithin ,vitamin E and Vitamin K.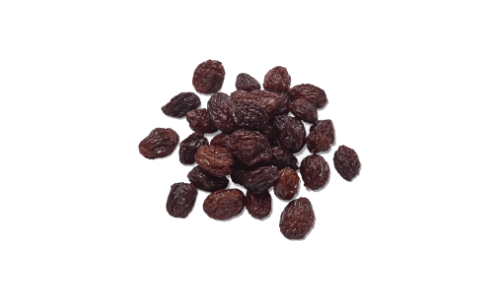 Read about Sultanas
Sultanas are a rich source of dietary fibre, natural sugars with a low glycaemic and are rich in Potassium and many health promoting phytochemicals and antioxidants.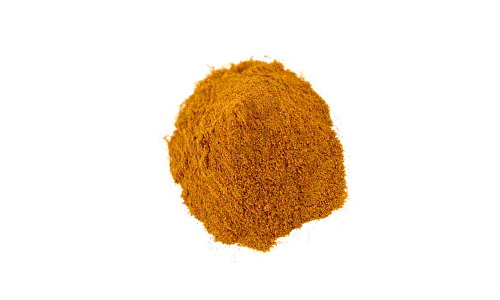 Read about Chicory Root Fibre
Chicory Root Extract is great for digestive health as it contains Inulin which is a powerful prebiotic which promotes healthy gut bacteria and reduces indigestion and acid reflux.
Regular consumption of Inulin is associated with improvements in cognitive skills including greater accuracy on a recognition memory task and improved recall performance, intermediate and delayed. It is also rich in vitamins and minerals including Zinc, magnesium, manganese, calcium, iron and potassium as well as Vitamin A,  B6, C, E, and K. (Nutrients 2015 N)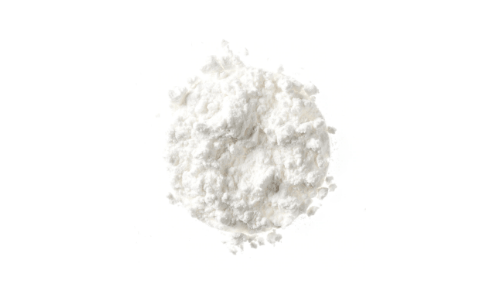 Read about Isomaltulose
Isomaltulose is a natural sugar derived from sugar beet and has a lower glycaemic index than sugar,and provides a longer and more sustained level of energy throughout the day.
Clinical studies have shown that Isomaltulose taken at breakfast can improve mood and memory on children and adults. (Eur J Nutr. 2015)
Isomaltulose is also kind to teeth. Fermentation of sugars in the mouth is responsible for the formation of dental plaque and oral acids which demineralise teeth resulting in tooth decay. In contrast, Isomaltulose largely resits tooth decay, and is the first carbohydrate of it's kind to show negligible tooth demineralisation.
The evidence is so strong that "Tooth Kind" claims are approved by the FDA and the European Food Safety Authority. EFSA Panel on Dietetic Products, Nutrition and Allergies (NDA)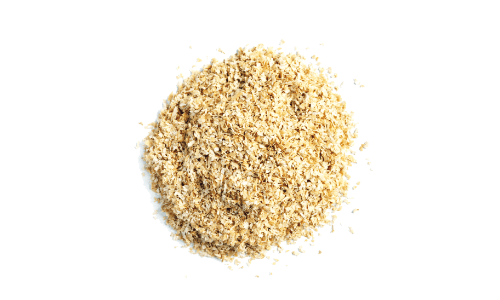 Read about Oat Bran
Oat Bran has a well-balanced nutritional composition which is rich in protein, fibre, antioxidants, Thiamine and Beta – Glucan.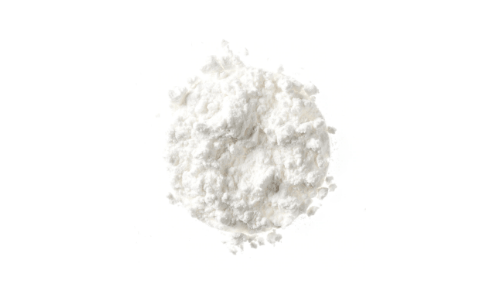 Read about Amino Acids
The Amigo team have developed in partnership with VitaBlend Singapore, an all-natural Plant based Amino Acid blend which mirrors animal based proteins derived from chicken meat, but is manufactured entirely from Plant based materials using bio fermentation technology.
Animal based proteins are considered complete proteins because they contain all the amino acids required for healthy growth and development compared to plant based proteins which often have limited rate limiting amino acid profiles.
When Amigo Bars are part of a healthy and varied diet, they provide Protein, Vitamin C, Calcium, Magnesium and Zinc to help with normal growth and development of children. The Vitamin C, Magnesium and Zinc can also assist with normal brain development. The amino acids are plant derived so are environmentally sustainable, and do not produce agricultural greenhouse gases in their manufacture.
Read ingredients list
Wholegrain Oats, Sunflower Seeds, Chicory Root Fibre, Apple & Strawberry Fruit Pieces 8% (Concentrated Apple Puree 44%, Concentrated Apple Juice 32%, Strawberry Puree 22%, Citrus Fibre, Concentrated Aronia Juice, Gelling Agent (Pectin), Natural Flavour), Sunflower Oil, Sultanas (Sultanas, Vegetable Oil), Pea Protein, Isomaltose, Oat Bran, Amino Acids, Glycerine, Natural Flavour, Vitamins and Minerals (Calcium Carbonate, Vitamin C, Zinc Sulphate, Vitamin B1), Salt, Antioxidant (Rosemary Extract), Sweetener (Steviol Glycosides).
Read allergen information
Amigo Bars contain Gluten.
Amigo Bars are dairy free and nut free. Vegan, vegetarian, Halal and kosher.
Amigo Bars are manufactured in a factory using equipment to process Soy, Milk, Egg, Sesame ,tree nuts, peanuts and Sulphites and may contain traces of these ingredients.
Amigo Bar Ingredients have been carefully selected for their nutritional and functional food benefits to promote healthy development.
Select from the Amigo Bars purchase options below to help turn hangry

faces into happy

faces.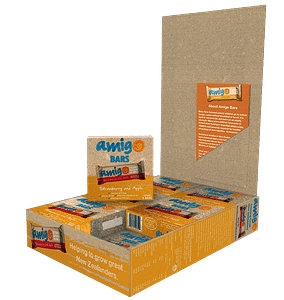 The Amigo School Nutrition Pack
The Amigo Bar School Case is filled with enough Amigo Bars to provide a child with a daily supply of Amigo Bars throughout the school holidays.
It costs just $40 to donate an Amigo Bar School Case for two children in need to ensure that they remain fuelled up for greatness for two weeks during the school holidays.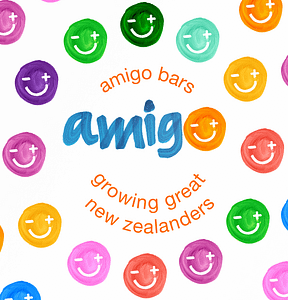 The Amigo Fundraising Pack
We have put together a fundraising pack full of ideas and educational material to help get you started.
The Fundraising Pack also contains templates for the Amigo Bar 'Hangry and Happy National Art Competition'. The winning entrant will get to see their artwork used in the nationwide Amigo Bar supermarket advertising campaign, and win their dream prize to the value of $2,000 for their school.
As part of a ten-year research project the Amigo team have spent the last three years working with school children, getting their input at every stage of the development of the Amigo Bars.
Are Amigo Bars suitable for vegans & vegetarians?
Yes. all the ingredients in Amigo Bars are derived from plants and have been carefully selected using a scientific algorithm which maps the ingredients functional food benefits against an environmental sustainability value index.
In plain language, we only use ingredients derived from environmentally sustainable plant stocks which are good for our planet and our people.
Are there any known allergens in Amigo Bars?
Each of us is unique.
Just as we have unique facial features, we each have sensitivities to different foods, chemicals and environmental allergens such as dust and pollen.
Seven common foods account for 90% of the most common food allergies in children. These are cow's milk, eggs, peanuts, tree nuts, soy, fish and shellfish.
So we left them out of all of our product formulations.
All of our ingredients are GRAS approved (Generally Recognised As Safe), and we have chosen them because they are the safest ingredients we could find with the lowest reported incidence of allergic reactions in children.
However, please do read our ingredients list to check against any known allergies.
While Amigo Bar formulations do not contain any of the most common allergens, they are manufactured in a factory which processes known allergens, including: soy, milk, eggs, sesame, tree nuts, peanuts and sulphites.
What makes an Amigo Bar unique?
Amigo bars are New Zealand's first five stars rated supplemented food specifically designed for children from 4 – 14 years of age.
Unlike typical supermarket "confectionary" muesli bars which often contain high concentrations of sugar, known allergens and synthetic flavours and colours, Amigo Bars have been formulated to be as healthy and nutritious as we can make them.
The key benefits of Amigo Bars are:
Excellent source of fibre
Source of Protein
Source of amino acids
Only 12% sugar
No artificial colours
No artificial favours
Five stars health rating
Where can I buy Amigo Bars?
Amigo bars will be available in supermarkets in soon. Watch this space!
Are Amigo Bars a meal substitute?
No, Amigo bars are not a meal replacement.
Amigo Bars are a supplemented food which should be used as part of a normal balanced diet.
Some children in food-poor families may not have a balanced diet of fresh fruit, grains, plant or animal proteins and the Amigo Bars provide essential amino acids, vitamins and minerals to help maintain heathy physiological and mental development.
For children with healthy balanced diets, Amigo Bars provide healthy snacks to support children's busy lives
How do I store Amigo Bars?
Amigo Bars should be stored in a cool place, away from direct sunlight.
Stored correctly, Amigo Bars are a stable shelf product. The "best before" date is printed on the outside of the Amigo Bar bulk carton.
Got more questions? We'd be happy to answer!
Sir Ray Avery GNZM
Grande Amigo
Mike Robinson
Chief Creativo
Amelia Avery
Assessor Tecnico Amigo
Peter Lehrke
El Concinero Amigo
Andrew Sinclair
Tecnico Amigo
Cathy McArdle
Verifocator Amigo
Richard Conway
Optimo Amigo
Xanthe Sulzberger
Chief Nino Amigo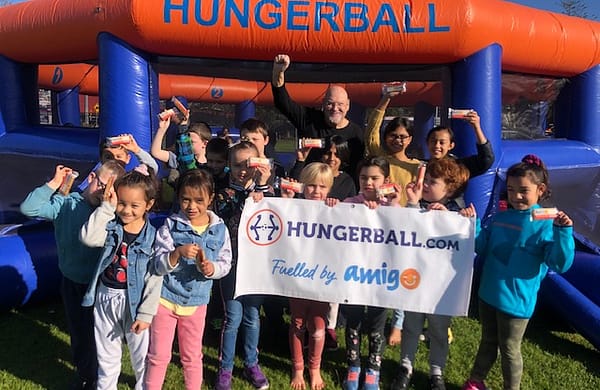 Hungerball New Zealand  and The Sir Ray Avery Foundation have joined forces to promote the importance of good nutrition and physical exercise for …